American Interior Renovations was formed in early 1998, by owner Raymundo R. Reyes and started working and specializing in hardwood floors. The beginning of the company was the stage of where a dream was built with passion and hard work by dedicating our time to detail every job and get recognition for it, producing breath taking interiors.
This recognition lead to ideas of expansion for the company and other areas of contracting were introduced. Today we have a solid company that has been working hard to keep the detail touch of every job we do.
We at American Interior Renovations supply a full interior design service to suit our client's individual requirements to a standard second to none. We only work with quality products which we source from companies throughout United States. By doing this we can ensure our clients complete satisfaction with the end result.
At American Interior Renovations, we provide you with a complete plan for transforming the look and feel of one specific room or your entire house with cost effective solutions. Recent projects have included stylish apartments for high end rental, individual mid to high end properties, shops and restaurants.
We specialize in offering an individual service, taking into account our clients requirements and design ideas; we will make suggestions based on style and practicality. Service is at the top of our priority and we are proud to be able to supply on our web site several testimonials to let you know what our clients are saying about American Floor Designers...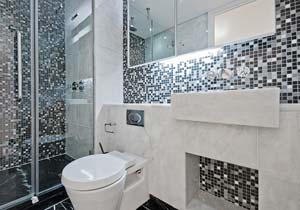 We want you to be able to count on us long after the initial services. Please give us a feedback at your earliest convenience.
To help us provide the best possible service to you, please contact us filling out our contact form or give us a call at (212) 944-0044 to talk with one our experts.
our services
Service is at the top of our priority. Read what our clients are saying about us...
Testimonials
Quick response, great workmanship!
Love their outstanding customer service! They are very patience. My husband and I had different ideas but they give us their professional opinion to both options and really helped us.
Throughout the (design) process, I found Luis to be thoughtful and respectful of my ideas and concerns, listening carefully before offering suggestions. I enjoyed his enthusiasm. He is an excellent communicator and is dependable in his follow-through. He exhibited extraordinary creativity and a strong knowledge of products, fabrics and services; his customer service skills are unmatched.