Our services
general contractors
Home
Services
consultation
We'll be happy to go over the details with you, and even meet you for a free on-site estimate. We also provide design assistance to help you choose the right flooring for your needs.
home renovations
From basement conversions, to bathroom and kitchen remodeling, our licensed contractors and expert technicians are dedicated to working with each individual customer to implement a solution that meets your specific needs.
flooring
Whether you're in need of carpet, hardwood, ceramic tile, laminate flooring, kitchen cabinetry and countertops, bath remodeling, a closet re-build or even garage organizing systems, American Interior Renovations is always available to assist you with your remodeling projects.
painting
We revitalize the interior or exterior of your home or commercial establishment. Our professional staff of painters will cover and protect the areas not being painted, properly prepare the surfaces and apply paint according to the best industry standards.
electrical services
We provide quality electrical solutions for homeowners from the smallest problem to the largest remodeling project.
Our work
American Interior Renovations is a full-service flooring business dedicated to provide excellent customer service and expert workmanship. Each job is finished to complete satisfaction. To help our customers make the best choice to suit their needs and budgets, AIR offers a FREE on-site design service.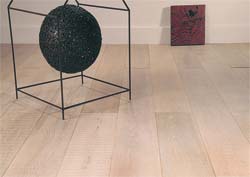 Our philosophy
1
We specialize in offering an individual service, taking into account our clients requirements and design ideas.
2
Service is at the top of our priority. We will make suggestions based on style and practicality.
3
We provide a complete plan for transforming the look and feel of one specific room or your entire house with cost effective solutions.
© 2011 American Interior Renovations. All Rights Reserved. Website design by JM Web Studio.